Start selling. Now
!
With our e-commerce capabilities.
Make our team. Your team.
The COVID19 pandemic has changed the world in many ways, a strong e-commerce platform is no longer a good to have but now a necessity.

Our E-commerce Experts are ready to help. They'll advise you on a platform to fit your business need, including a budget, and find you the best way forward. We have everything you need to start an online store and sell online. All backed by great user experience to give you much-needed push to start selling again
.
Worldwide, the share of mcommerce in all ecommerce is expected to rise to 72.9% by 2021.
A slow website can increase abandonment by 75%, and loyalty drops 50% when your site is slow.
Zara clothing brand, announced plans to invest more than $1 billion on its digital operations while closing 1,200 physical stores.
Brands that aggressively pushed for online selling are seeing unprecedented growth.
Helping businesses outperform their competitions
.
With the most powerful tools for B2C and B2B commerce, We help solve problems more creatively, enable digital capabilities quickly, and market products like never before. Tap the barrier free market, sell your products and services at the comfort of your customers 24×7. Everything work, with us only better.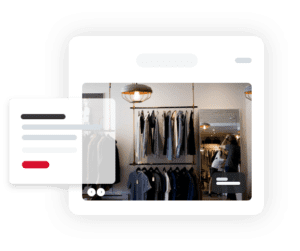 Whether you are looking for a new e-commerce platform or want to improve your existing experience. Move quickly during the COVID-19 crisis with our e-commerce expertise built around modern customer experiences.
Launch fast, right out of the box.
We use modern out of the box technologies such as Magento, wocommerce, shopify etc. to get you going into the digital world quickly, or if you have some time we love building things from scratch.
Think mobile-first, and web.
Having a mobile-first approach to commerce is a necessity. Our mobile team has a full suite of mobile tech capabilities, including platform agnostic & responsive design, data-driven mobile UX, and one-touch payment.
Connect commerce across all functions.
Extend your e-commerce to B2B and Point of Sale as well. Work across dealer/distributor network, service by empowering your sales teams without making frequent one-to-one interaction.
Or just add Buy Button.
Move even faster by adding e-commerce to your existing website or blog. Leverage our own proven Commerce Sistem that enables API base development to plug and play into your existing network.
We're available anytime to talk about how you can sell more by going digital quickly.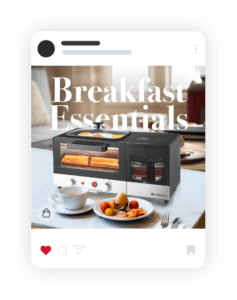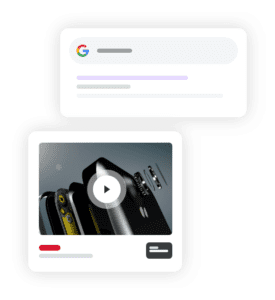 We tell stories with images, film, 360 virtual reality, Motion & 3D graphics and that magical technology called language. We don't see a dividing line between 'digital' and 'real' – do it right and digital is real.
Build campaigns faster.
Speak to customers with the right message, in the right tone, at the right time. We leverage digital tools to create blogs, personalised campaigns, e-mail marketing etc. and have capabilities to track the outcomes.
Creative content & photographs.
As a habit we like to remain close to our users, which is why we able to build content that they like. Making it personalise in their language with the right visual they can relate to.
Branded videos and animation.
Videos are playing a very high impact on the audience these days. We create stories and product introduction with motion graphics and 3D renderings. or we just shoot with our mobile devices to make it even personal.
Sell online, promote social.
An e-commerce presence needs a digital brand building. We use the social platform such as Facebook, Instagram, Youtube etc. to get the traffic to your website. Engaging them across the journey to influence the result.
Our marketing team is here to help you find the best ways to engage more customers.
They trust us to deliver.
Kormoan was instrumental to our aggressive approach toward going digital. Not only we build a connected E-commerce platform for our end customers, but we also went on to build a platform for our B2B sales as well. Its been a long partnership, and the team has matched our fast-paced environment, every time.
Make our team. Your team.
We're available to lend you a hand staying on top of your growth path. We'll even make sure you can hit the ground working in no time. That's what we do each day.
Or just fill in the form to get a call back.
All fields are mandatory and don't worry you data is safe with us.
COLLABORATION
Got a Project?
Let's Talk.
Share your project details with us by filling this form or contact us through phone or email, we are expecting you. 🙂
+91 95-601-86963
All day 9 am to 9 pm IST
+1-813-682-9205
Mon – Fri 9 am to 6 pm CT
hello@kormoan.in
For any enquiry write us here.
career@kormoan.in
Feel free to share your details here.