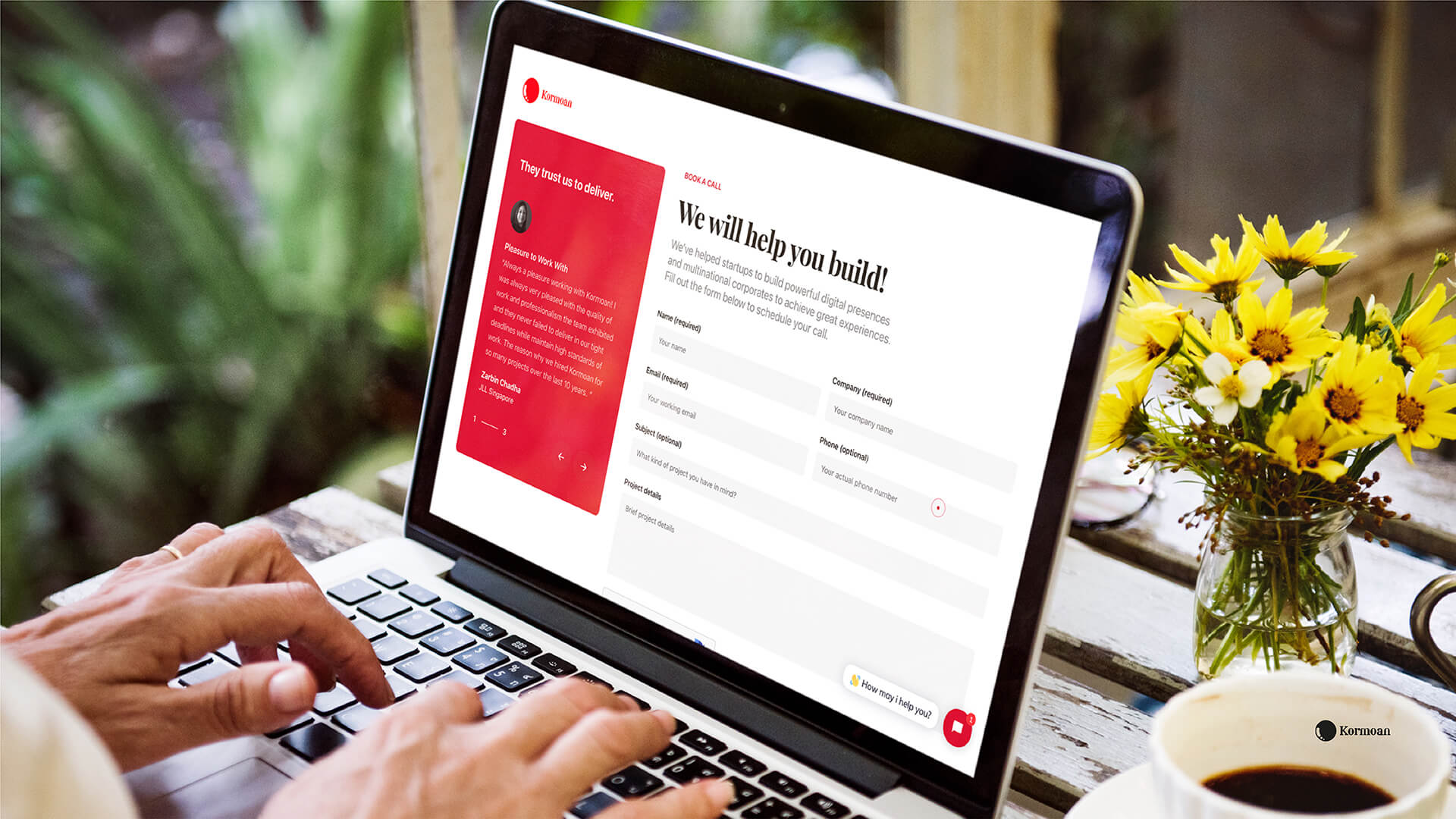 The procedure of sorting out your solutions might seem simple: by just reaching us out, our experts answering your questions, then you examine if you hire us, and whola! it's done. No, it doesn't work like that.
This is quite inaccurate. Coming to the reality the Truth is, this phase of dialogue is very much both-sided and a hell of a lot more complex, as it would evaluate the decision of whether or not we're compatible with each other.
But then no worries; as these in-depth initial talks won't mean they take forever. For handling all this out smoothly, our marketing team comes in.
Starting from just getting going, you won't just be receiving a single automated message from us. Apart from the prompt automated reply, it would be followed up with the needful responses within 24 hours, which are closely examined and written by our Growth Manager. It's the top priority of our Growth Manager to respond to you promptly with the relevant information. 
Right through our constant communication, what we like to stick to is the blunt honesty about what we are, what we can offer to you. Kormoan just doesn't believe in sugar-coated answers or responses. Being true to our transparent policy we aim to provide you with pertinent material at once. This material holds our past work records that would help you out in resembling the projects depicting detailings and provide guidance. 
Going as per the actual step-by-step process, here's what you can expect from us — the very beginning of contact till the moment you're sitting with our Manager of Strategic Partnerships, having a pen in hand, ready to strike the deal.
By sending the first message

 : Preferably, you've done so via (

the reach us form on our website

) ensuring you don't miss any essential information (likely the project overview, budget, and also the contact details).
Our Growth Manager carefully examines :

If the message is flawless — congratulations, you're a knight in shining armor! You are likely to skip a few steps and go directly into the hands of Sales. After this, most of the time our Growth Manager sends you a follow-up email with some required questions. (What is called a "perfect" message? We'll let you explain in a sec.)
In-depth research to make up our understanding : 

You might have no time to tell us everything about everything. So, we try to search deep, by learning more about you, the company, the team, to start connecting with your requirements. Since you've most likely done your research about Kormoan; so, it becomes fair to you that we do the same.
Finally qualifying you as a capable client :

With things like budget and time, we also majorly focus on the human side, their vision, and motivations. Kormoan always sets it"s eye for the projects which are led by passionate, good people because that's what our team is, and we want our partners to share our mindset.
More Kormoan experts joined : 

The Internal collaboration is fully present throughout every project, and it begins from here. Only marketing cannot closely validate the information or can answer most of the questions about ballpark estimation, tech stack probability, advanced technologies, and therefore, we bring in senior sales, engineering, and also the design staff wherever they are necessary. 
You then enter Sales

 : Now the team is very well aware of everything you've shared with our Growth Manager, so it is going to be a smooth transition that takes place within 24 hours. At this point, you've either already had or scheduled your first call with Kormoan. Knowing the fact we like you, you're feeling at least a little bit good about us, and here we begin our in-depth discussions.
All about the perfect message
Ever wonder, why is it important to get the first message right? Possibilities are there's some sort of deadline or pressure or pure excitement encouraging you forward. No Losing of time.
To get this show on limeroad faster, or quickly clarifying if we're right for each other, we might ask you to share the following information in your first message. It's incredibly essential. We are experts in doing this as we have done it once or twice or 400 times before. Please have full faith in us.
Sharing your budget

 : We do understand your worries and no doubt some companies may abuse this info. But believe us we're not one of them. The reason we need to know the exact number is to give our estimation a direction, thinking ahead, avoiding losing much time, and establishing how we could do the best possible job.
Sharing the timeline

 : If you are ready with the launch date, tell us. Or if any other deadlines looming overhead? You are expected to tell us those too. Understanding your time constraints or goals in advance impacts everything, starting from the decided budget and the team structure to our actual product delivery approach.
Try to be more specific

 : Have you worked with another team in the past already? Having a team of your own? Considering directions of various projects? Do tell us anything helpful. Don't worry even if you write us a dozen pages, we will surely read those dozen pages with the surety of responding to you within 24 hours.
Confidentiality matters

 : There must be some details that you don't feel comfortable disclosing pre-NDA, and that's fine. But we request you to provide us at least a high-level summary explaining what you want to achieve and what sort of limitations you have. Without a detailed explanation, we can't simply move forward without that context. Make sure to let us know asap if you'll be needing the NDA, before us getting ready to ask you questions that you're not at liberty to answer.
Note: As the NDA gets appropriate, we would encourage you to share the RFP (Request for Proposal) if present; it just seems priceless at a time as we're getting to know each other.
Before exiting, one more request
If in case, it turns out that you don't want to move forward? It is absolutely fine. But please, don't just stop responding to us. Let us know. We like closure, especially if it comes with a clear reason or explanation as to why we're parting ways.
Keep reviewing and writing feedback that applies to our communication, services, and everything else that's a part of Kormoan. Tomorrow we might be leading within this thriving industry, but that doesn't ever mean we don't need improvements.
Still, have questions on this topic? Just feel free to ask. We would feel pleasure providing you with further information.
Kormoan is top-rated app development company
Over 6 years of work we've helped over 150 companies to build successful mobile and web apps. We offer all the necessary expertise to bring your bold idea to the market.
To Reach Us Call/Whatsapp: +91 9560186963 or Email: hello@kormoan.in