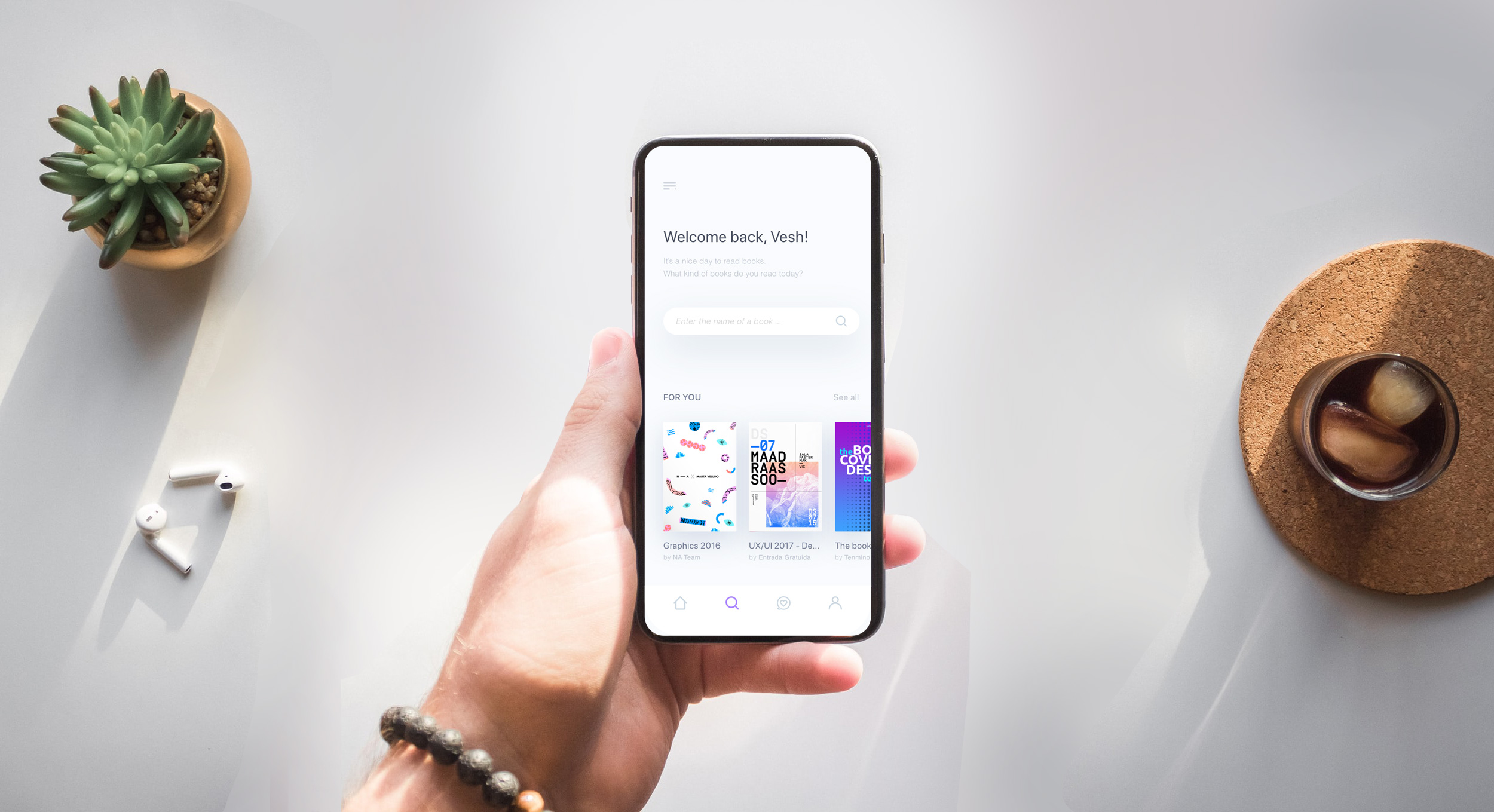 What is Personalization?
Personalization is a digital strategy that depends on various data to deliver relevant content based on user interests and motivations. Content Personalization is a user experience shortcut that connects your audience with the information it needs more quickly. In short, Content Personalization is about personalizing a customer's whole experience.
Content Personalization is no new, it's been there for a long time. But, then it was hard to achieve Personalization, as one has to manually do the process of collecting users data and tagging them. Now, with many tools and technologies, it is no longer a hard thing to achieve. According to a Survey conducted by Evergage, 98% of marketers believe that personalization advances customer relationships.
Why need Content Personalization?
Content Personalization isn't just a smart marketing strategy, it's becoming a new norm. Customer expectations are continuing to rise. One needs to keep the company relevant by making each customer experience personal. With this, you are not only paying attention to customer's activity, but also providing what they want and need. And you need to deliver highly relevant experiences across every channel. If users don't get what they want, they will go elsewhere. Items are more enjoyable and interesting when they align with our tastes, beliefs, goals, and interests, isn't it? 
Benefits of Content Personalization
Creating a personalized experience for your customer is a key to unlocking more sales, more trust, and more lifetime value. 
Content Personalization allows you to reach customers on an individual level.

Helps you better understand your customer.

Increases the amount of time on your website.

Increased Visitor engagement. Increased e-commerce revenues.

Increased customer lifetime value and loyalty. Increased retention.

Increased conversion rates.

Improved customer experiences and brand perception. And many more.
Types of Personalization
Prescriptive Personalization 
Prescriptive Personalization is also known as Rule-based Personalization. Prescriptive Personalization is rule based and is triggered by interactions with a user.  In this kind of Personalization, visitors are broken down in segments and this is referred as Segmentation. Business rules are used to filter out inappropriate offers or content. Example – Do not offer a discount on a certain item to a customer who has already bought one.
This Personalization is broken down into 2 main types.
Explicit Personalization –

In this type of Personalization, a user's profile determines what content they will see. 

Implicit Personalization –

This is a kind of Personalization where the use behavior is monitored and tracked, and content is presented to them.
The drawback with this approach is, with the rules we cannot create individualized experiences. Also, you have to set up business logic for every segment of users you wish to target.
Adaptive Personalization
This is also known as Machine Learning Personalization. This kind of Personalization employs algorithms and predictive analytics to dynamically present the most relevant experience to every visitor.  Rather than defining segments and applying a set of rules, this one applies a self-managed set of business rules .It predicts the content and experience a customer is looking for before and during interaction and provides content. Algorithms are most often used for product or content recommendations, but they can also be used for dynamically modifying site navigation, search results, sorting content, promotions, category-level recommendations, etc. 
The drawback with this approach is that it is not a guarantee that Machine Learning algorithms will always work in every case imaginable.
Marketing channels you need to personalize
Marketers have to personalize every channel which they use to interact with customers, be it emails, websites, phone calls, etc. A survey by Evergage shows the top Personalization channels used by marketers.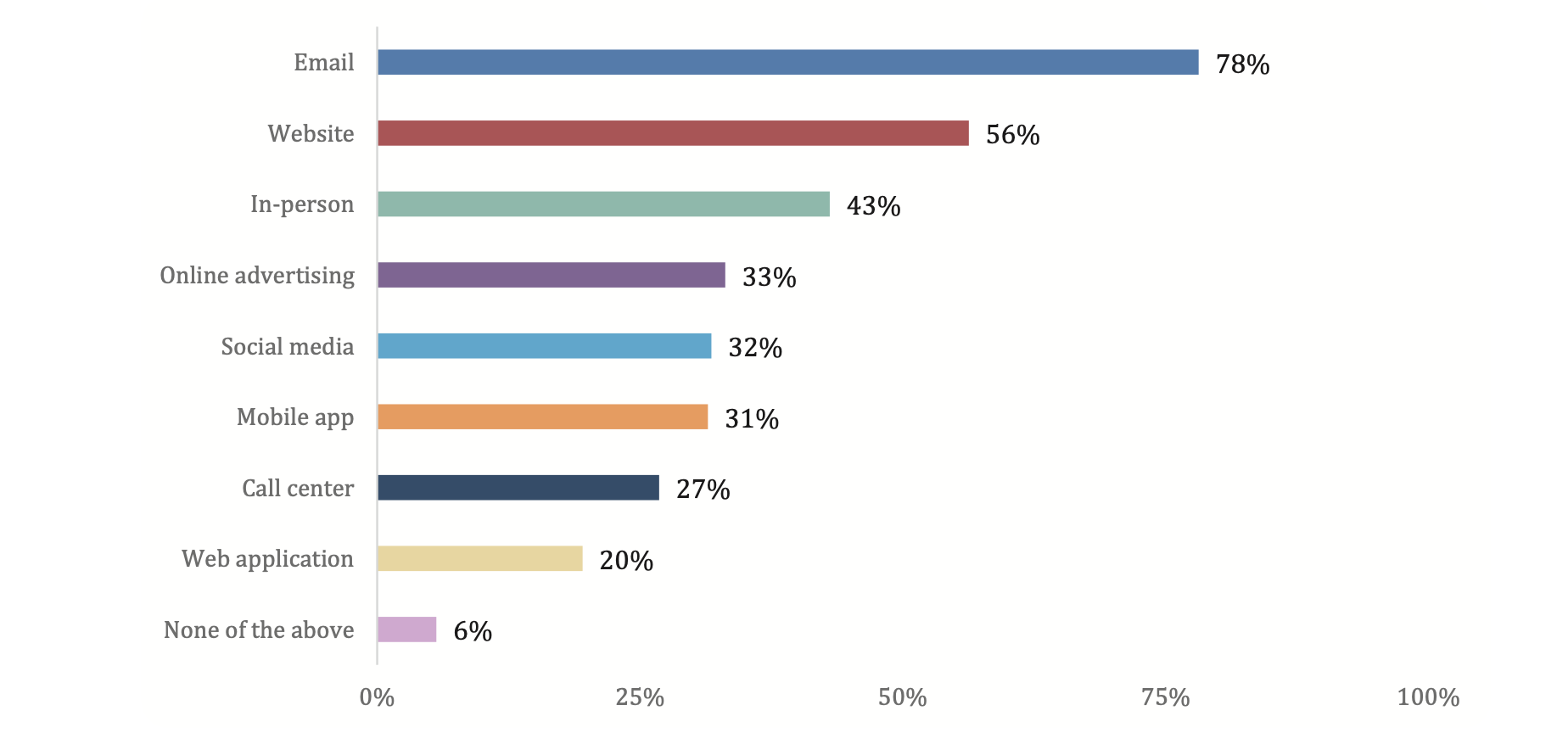 Email is undoubtedly a critical communication channel. Email frequency can make or break a subscriber's perception of a brand. Email should have dynamic content. For example, if you have a online shopping site when there's any offer sale, the mail content should be different for different users. Men should see offers in men clothing, and women in women's clothing.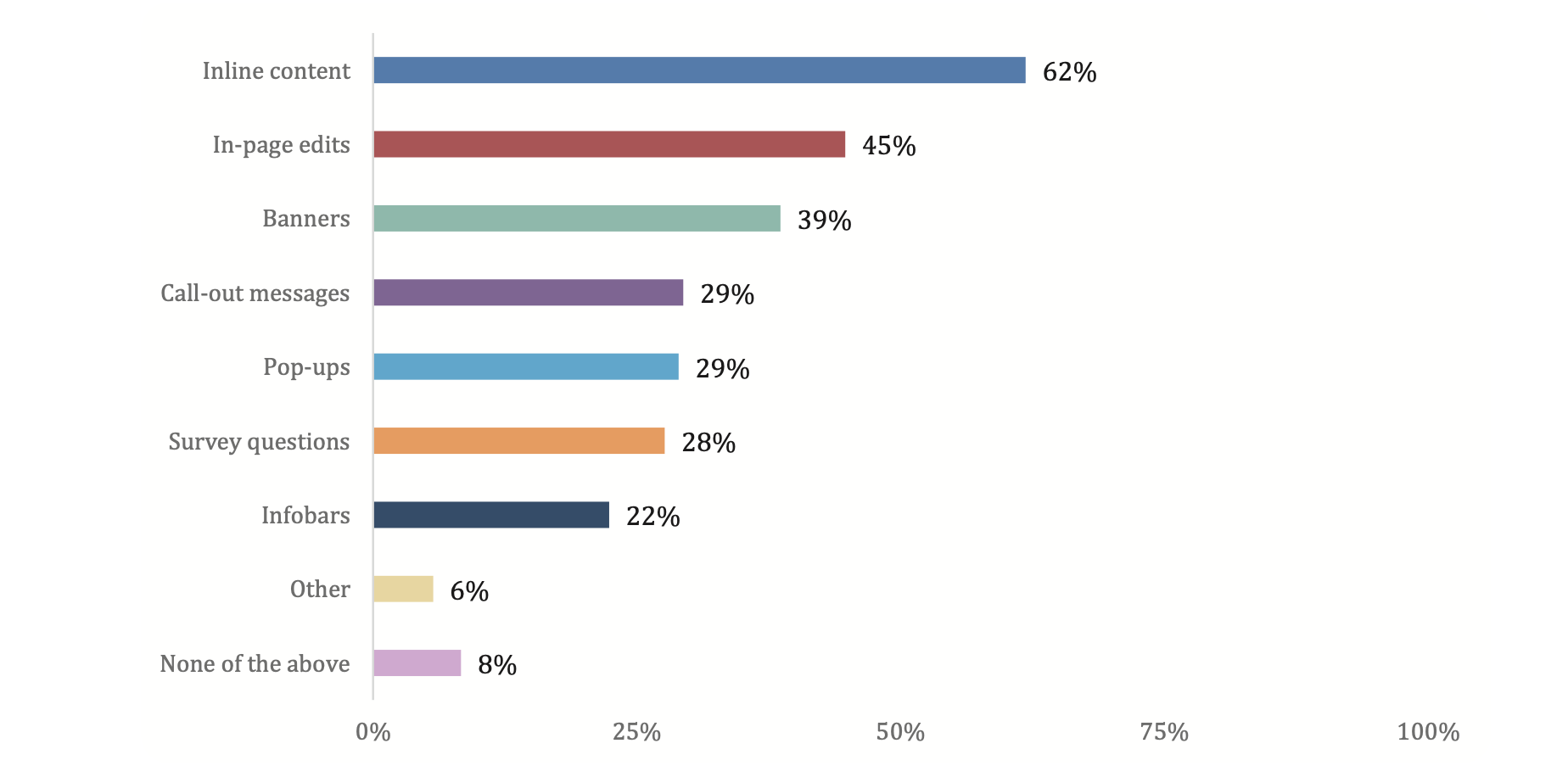 How to implement a successful Personalized marketing strategy?
Need to have Right technology in place
Before starting any project it's important to have the right tools for the job. Marketers should make sure their current marketing technology platform is able to handle data, segments, and automate, that a effective personalized campaigns require. Right technology can help free up time and resources by automating tedious processes. A prominent form of Content Personalization is the recommendation engineer, which is a software program that keeps track of information such as clicks, searches, and preferences, that is in turn relayed into future use in the form of suggestions for the user.
Amazon (back when it was solely a book vendor) was the first website to incorporate this software, it used the software to recommend books to repeat visitors.
Example – Valuable Personalization technology includes Recommendations, Marketing Automation, Data Collection.
Gather as much customer data as possible
When marketers know what exactly a specific customer is looking for, it becomes easy to target this customer with relevant content, incentives, and even recommendations. You can use a variety of data sources to learn more about your customers – from your website analytics, CRM (Customer Relationship Management) software, social media interactions, feedback surveys, and many more. An average of 47% of people are willing to provide personal information in exchange for an improved customer experience, amid privacy concerns. It isn't hard to gather data,  but the real challenge is making sure you know what to do with it.
Kormoan very own Sistem Apps is most user friendly way to collect data across the business vertical. A simple way to collects and organises the massive information derived from businesses and models it in a better way.
Spread the Personalization across channels
Once the data has been collected and segmented, you can begin executing across channels. In the beginning, marketers can offer incentives, recommendations, or offers to pique consumer interest. Like if you have an e-commerce website you could show some recommendations or offers like "Customers who bought this also bought …", "Best Seller …", etc. Marketers should frequently evaluate and analyze results and strategies to ensure maximum effectiveness and customer satisfaction.
Top Personalization tools you can use today
There are many challenges in executing Personalization successfully. With the right tools it becomes a bit easier and a good tool can help you out in many ways.
Following some of the top tools you can use for Personalization.
Tools for Web Analytics
Adobe Target, IBM Product Recommendations, Google Optimize 360, etc.
SaaS (Software as a Service) for e-Commerce
Sistem Apps, Apptus, Evergage, Qubit, Personyze, Pure 360, Choice Stream, Rich Relevance, Yusp, Pure Clarity, etc.
B2B, Marketing Automation, and publisher website Personalization tools
Evergage, Bright Info, Ion, Sitespect, Hubspot, Salesforce, etc.
These tools put your business on the right track. Choose the tool that matches your requirement and budget. Invest in the right tool.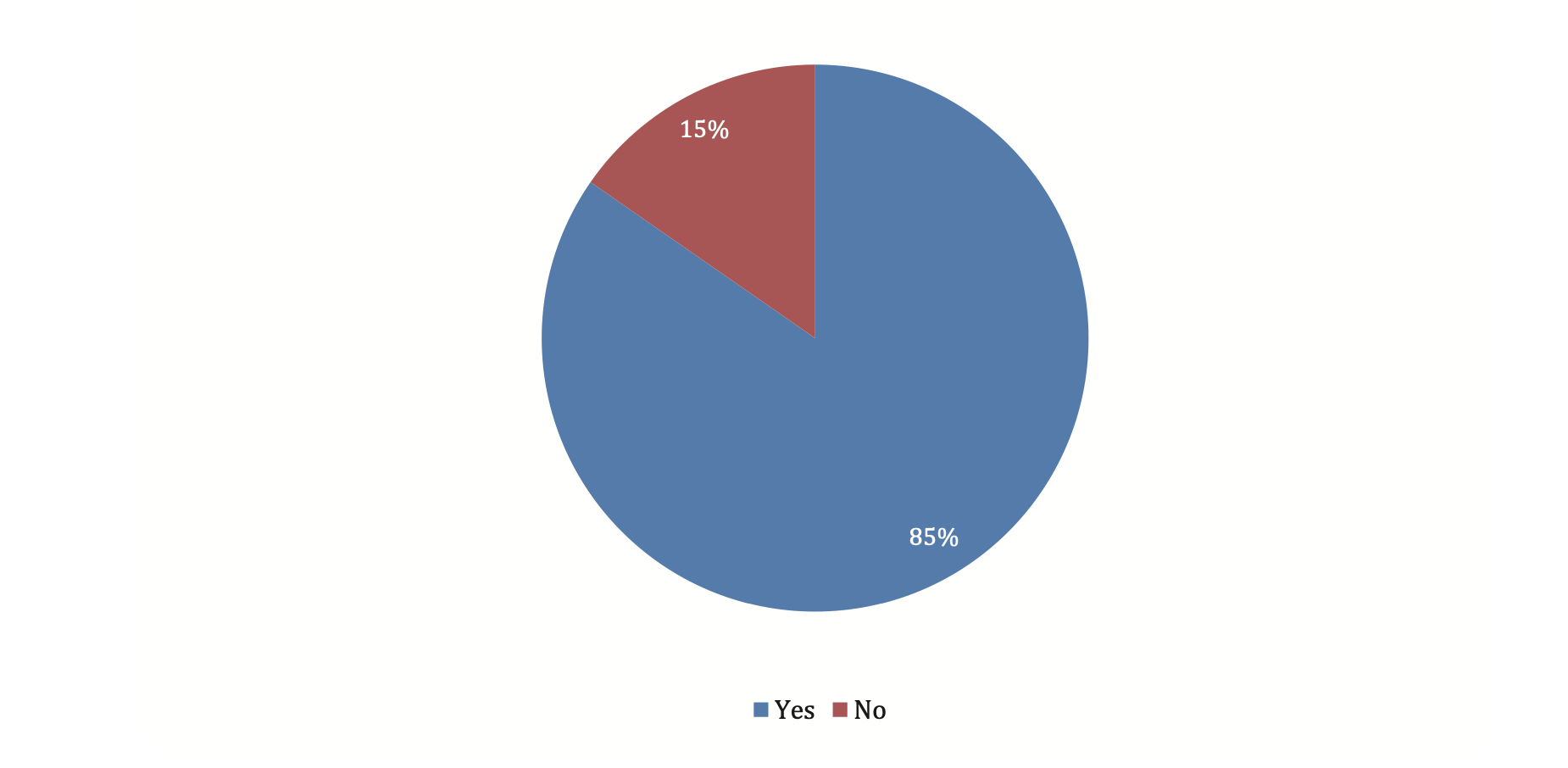 Organnizations believes personalization should be a bigger priority than it is currently. Image Source
Content Personalization along with good User Experience (UX) can do wonders. 
Experience should be personal. Anything else is irrelevant. – Adobe
Still have questions? Feel free to reach-out to us at hello@kormoan.in for any query.
Kormoan is top-rated app development company
Over 6 years of work we've helped over 150 companies to build successful mobile and web apps. We offer all the necessary expertise to bring your bold idea to the market.
To Reach Us Call/Whatsapp: +91 9560186963 or Email: hello@kormoan.in