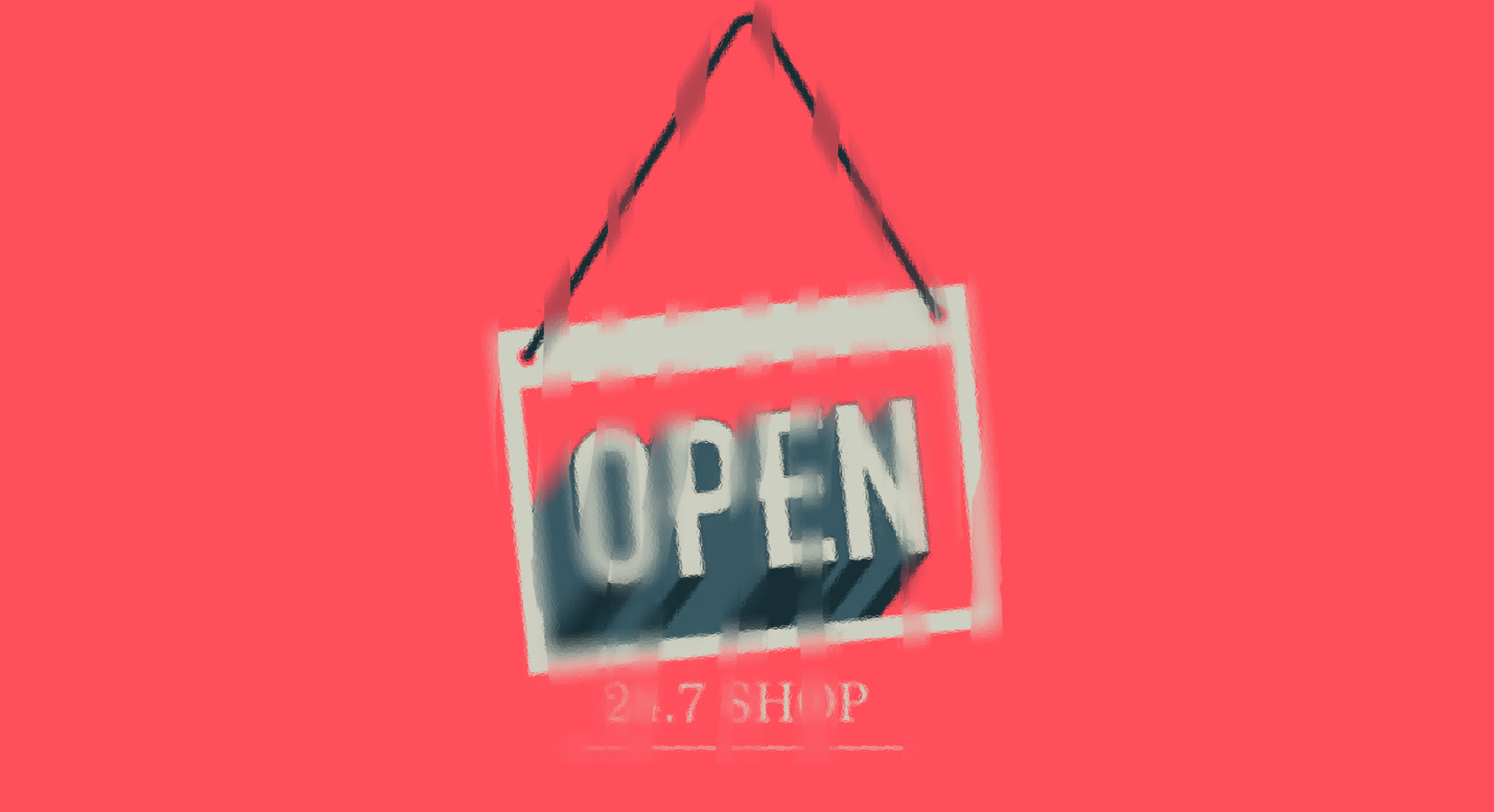 Their hardly ever comes a time for the industry when it transforms from a 'growing sector' to an 'established one' in the manner e-commerce has done during the COVID-19 pandemic. In a matter of two months, this pandemic has put the planet to a standstill. Where hundreds of millions of customers stayed at home, businesses and supply chains went dark.
Worldwide, almost 80% of customers switched to online shopping during the lockdown. This has led to a change in consumer behaviour which historically most expected will take about four to five years to happen.
In India, e-commerce (e-com) industry failed, many established players who could have accelerated by just selling essentials struggled to cope with the increased demand. It could have been a once in a lifetime opportunity to formally close the chapter of India from a 'still-emerging' e-com market to a digital superpower surpassing USA and just behind China. Simply, they were not prepared for the scale.
Whilst spending has mainly been limited to essential items such as groceries during the crisis, it is certain that customers will return to shopping online for non-essential products later in the year. Which is why businesses shouldn't wait for a greater sign than this to go online.
With my experience digital industry has seen leaders not confident enough to accept the future with digital commerce. Just like any other, e-com works on the simple and very old notion of "sell and buy", this article may help the adrenaline and get the transition right.
Cheaper product category
With the economy going downhill and not expected to revive soon, people aren't going to spend more. COVID has taught us that we can survive without most things we once found enticing. Most of them will look for cheaper but better products. Introducing something that fits in the customer's expectation and fills the gap will give you a competitive advantage.
Tap the bigger barrier-free market
Time to go barrier-free; e-commerce has potential to reach beyond your physical presence. If you are still only on brick-and-mortar way of selling, only people who are around you will come. With e-commerce, you can get windfall gain of the customer whom you have never imagined will shop. There is a bigger opportunity awaiting.
Don't fear of handling the platform
Tech and automation is still not so popular in India for some very obvious reasons. The biggest misconception of businesses is, developing an e-com platform is expensive to maintain and operate. So, until and unless you are already into tech business, don't even think of building your own team to develop an online marketplace of your own. Outsourcing is the best way to begin, any expert can build you a decent platform in a matter of days. This will give you an outsider's viewpoint who understands the e-commerce world and give you time to focus on doing what you do best, running your business.
Save on operational cost
Increase sales not cost. While the COVID impact on economy is going to be huge, you must already be feeling to start looking into the operational cost of running the company. E-commerce being web-based management it saves you inventory and accounting based costs, giving you an unprecedented advantage. It doesn't demand a focused group of people, your existing resources can easily handle it.
Customers aren't going to look for you again
The e-commerce advantage has made un-loyal customers. The old days when we used to go to the same place over and over to buy stuff has changed for good. If you aren't able to sell when the customer first gets in touch with you, you have lost them for always. That 'Buy Now' button is the new uncle in that sweet store who always says "ek kilo ladoo pack kar dun kya?" (should I pack you a kg of these sweets?). Get ready to flash that button and tap that customer.
Data-driven selling to upsell
Once you sell online you have at-least three touchpoints to a customer- address, email ID and phone number. This data can provide immense value to anticipate for up-selling and marketing. It's always cheaper to sell to existing clients than to acquire new ones, you know that. The challenge is to get more and more customer data into that pipeline. Focusing on direct selling through your own market place can bring you this ability. And, investing in a good software which converts this data into meaningful analytics can help in decision making.
Accelerate your brand building 
Getting customers to open up their wallet is going to be tough, this will impact your branding activity and strategy. A digital marketplace to promote your product or service is way cost effective than any traditional medium. It can get you up and running in no time, push you ahead in the race and can do targeted selling. A small team of digital marketers and SEO specialists can get you prepared to fight even the biggest players in the market. Being relevant and building relations is the key in today's scenario, and digital is the way forward.
24×7 income with the virtual operation
A traditional approach will give you half a day of selling but e-com allows a business to operate 24 hours a day, seven days a week. Once the website is operational business is always open. As per statistics, e-com platform gets the highest traffic post-working hours, worldwide. It is the best business when it works and gets you money while you are asleep. Give your customer the tools to shop whenever they feel like shopping without having to recruit additional staff or maintaining a physical store.
Pitch your product better
While normalcy still looks far fetched, your brand and product interaction with customers is going to be digital much more than ever. Just like your sales team pitch, the product pitch on your e-com website has to be top-notch. Unlike manual selling, digital interaction with customers can be error-free. Provide detailed information about your product and services and persuade buying in your own way. Control how the products look and how they are perceived. And save hundreds of man-hours of repetitive selling and support simultaneous checkouts addressing the vast customer base.
Standalone sites are irreplaceable 
Multi-brand retail e-com is one important platform and everyone should be there. But understand when you sell at someone else's place you have less control over it. They choose to show your information the way they want to engage customers. Remember, customers are buying from their store and not yours, they are loyal to them, not you. That is why a standalone website is a must to offer the value, experience and product viewpoint that only you can provide. Customers are happy buying from the original brand over retailers.
Build happiness in the last mile
Isn't it beautiful, when everything fits perfectly, from cataloging to product discoverability, to the buying experience, to the last mile delivery? Consumers judges their entire interaction with your company based on the delivery experience. App-based last mile logistic providers may allow smaller players to compete with big online retailers for tight delivery windows. satisfy consumer expectations while balancing costs and resource requirements. Getting everything right creates the magic that makes customer loyal to your brand. This you have to build on your own.
Let's not get into the design aspect, that is for some other time.
History of e-commerce is a history of a new, virtual world that is evolving according to the customer's convenience and advantage. The tech industry has been working hard to convince businesses to adapt. It is a world in which we were all feeding year after year, laying a secure foundation for future generations. The seed we have been watering is a tree now and businesses can no longer ignore it. Not just retail e-com but in b2b as-well is going to see a huge spike. You have to provide convenience and less physical interaction, that is what will matter most to customers.
2020 is not at all lost. Right now, there's a huge potential for brand owners to increase online sales. To be a winner in this you need to have even greater control of your products online as you would at a physical store. Customers are expected to start buying in the latter half of this year and when demand rebounds, it's crucial for online marketplaces to be ready.
Potentially e-commerce will completely shift in the year 2020.
Kormoan is top-rated app development company
Over 6 years of work we've helped over 150 companies to build successful mobile and web apps. We offer all the necessary expertise to bring your bold idea to the market.
To Reach Us Call/Whatsapp: +91 9560186963 or Email: hello@kormoan.in